Etnodim tips for caring for our products as we are together for a long time <3
1. How can linen be softened?
- Usually linen becomes soft after washing. You can also add the softener you are using.


2. Are the threads shedding?
- Each item of clothing is made of high-quality accessories and threads, so no, the threads will not lose their color. Just follow the washing guidelines.
3. Does the fabric shrink after washing?
- Any item made from natural fabrics gives minimal shrinkage after washing, despite the fact that it undergoes a thermo-steam treatment after sewing.
4. How to iron linen products?
- Linen should be ironed at a high temperature (up to 200 ° C) using steam.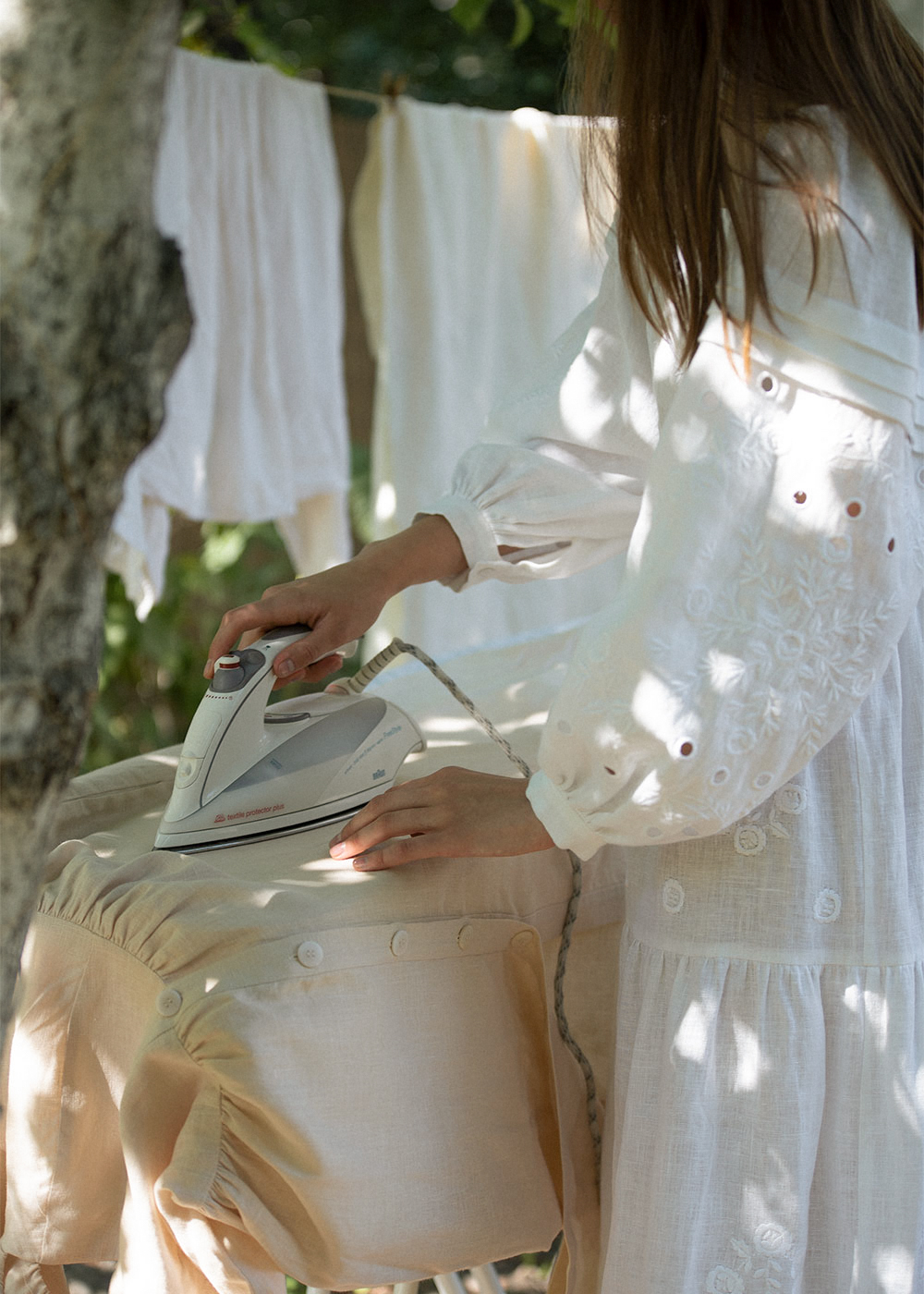 5. What is the recommended temperature for washing?
- Cold water, maximum 30 ° C.
6. Is it machine washable?
- Embroidered shirts and dresses with decorative elements (brushes, fringes, other accessories) should be washed by hand in cold water.
It is also allowed to wash on a delicate cycle at a water temperature of up to 30 ° C.
7. How to remove a stain on linen fabric?
- In any way, the main thing is not to bleach (ordinary soap copes with this perfectly).
Take care of your favorite things.